Gentleman\'s Yacht MY "Marie Claire"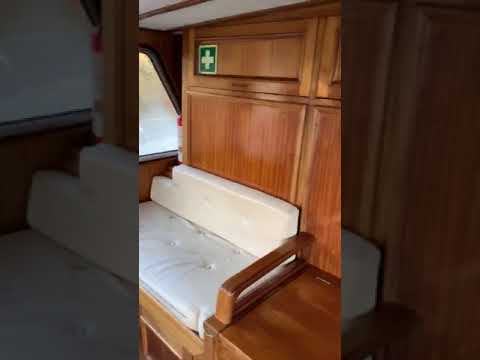 You only live once...

We now have for sale a unique opportunity - the gentleman's yacht MY Marie Claire. Marie Claire was built in Durban, South Africa, in 1991 on behalf of a minister in the Clerk government, and is a small ship built with steel hulls and aluminium superstructures.

Luxurious, comfortable, classy and timeless. The yacht is well maintained and costed. The yacht is a fantastic long-distance boat, and is also well suited as a yacht or as a vessel for exclusive charter trips. Marie Claire has for many years been seen in the inner Oslofjord and had been at the Opera Quay. For the past 2 years, Marie Claire has been chartering in Lofoten.

The boat has a home port in Henningsvær, Norway.
More...
Ref.nr:
SI201072
Hull material:
Staal
Dimensions:
19.51m x 5.29m x 2.20m
Yard:
Durban, South Africa
Cruising speed:
Designer:
In house design
Year built:
1992
Flag:
Displacement:
49,000 Kg
VAT status:
VAT not paid
Engine:
2 x210 hp diesel, respectively Cummins (total overhauled in 201
Price:
Please contact us us for detailed specifications and/or viewing appointment.
+34 931142172

Get the full specification
back to overview