Glass Bottom Boat "Nautilus"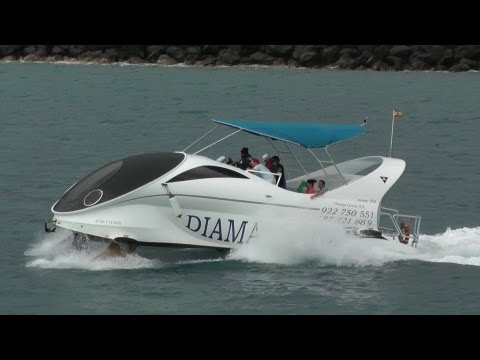 Depart from the pier and dive headfirst into your ocean adventure. Embark your stylish glass-bottom boat and follow your skipper and guide as they offer a tour of the onboard amenities and explain important safety information. Then, set sail to the first of three incredible snorkeling locations. Sink into your cushioned seat and soak up the sunshine as the boat propels you towards your first destination, a place so beautiful it directly translates as 'heaven' in Spanish. Don your snorkeling gear and sink into the inviting water, investigating the sea star colony that inhabits the ocean bed.
This Glass Bottom Boat is now for sale. She is looking for new adventures. This could be yours.
More...
Ref.nr:
SI180241
Hull material:
Aluminium
Dimensions:
13.50m x 4.81m x 1.52m
Yard:
Paritetboat
Cruising speed:
Designer:
John Shuttleworth Yacht Designs
Year built:
2011
Flag:
Displacement:
4 Tons
VAT status:
VAT not paid
Engine:
VOLVO PENTA D6 370 Hp
Price:
Please contact us us for detailed specifications and/or viewing appointment.
+34 931142172

Get the full specification
back to overview